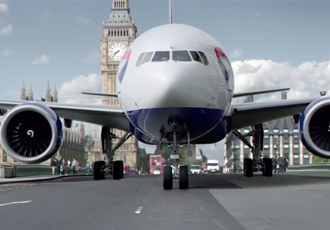 Sharaf Travel Services offers a comprehensive range of travel solutions for individuals and families in the UAE and Oman, from exciting holidays to unforgettable honeymoons, and from golfing experiences to group cruises.
By combining our specialist knowledge with our global network of partners, we offer the finest travel experiences around the world. Whatever the choice of holiday - activity, adventure, sports, shopping or sightseeing, our aim is to ensure that it is perfect. And whatever the destination - city, safari, beach or mountains - we ensure best value for air travel, hotel stay, car rental, travel insurance and other needs.
The teams at our retail outlets are well versed with arranging travel packages to suit varying style and budgets, and are always on hand to offer advice and expertise. Sharaf Travel Services aims to make every trip special. Whatever the travel theme, our professional consultants can interpret and make them magical and memorable.
Holidays - Sharaf Holidays
Sharaf Holidays is a retail and wholesale distributor of an international range of leisure travel products and services.
We are a one-stop-shop for all of your travel needs across the Globe. We take care of your hotel reservations, car rentals (self driven or with a chauffeur), offering tailor made itineraries ranging from luxury to budget, charter tour packages, cruises, trains, coach tours, adventure tours, honeymoon packages, student travel, group travel, MICE and much more.
With more than two decades of experience in the wholesale travel industry we are renowned for having the most economical and competitive travel deals. Sharaf Holidays can help with all dimensions of your travel planning. No matter where you plan to go, we can help you get there at a great price.
Advantages
Trust : Quality service provided by professional and client-oriented staff
Comfort : We take care of all other travel related issues
Prompt reply : All customer requests are efficiently answered
Save time and effort : Multiple offers and different customizable options
Save money : Our negotiating power with various suppliers and providers reflects on our pricing
Travel Industry

Accreditation